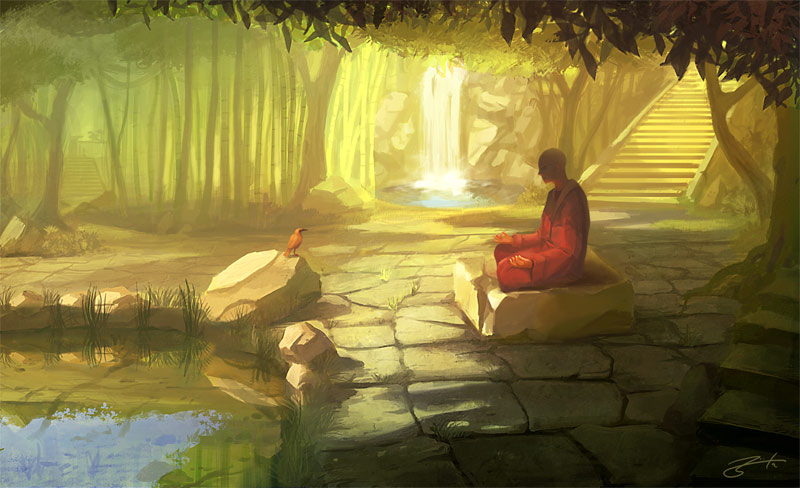 Meditation ::
A practice of concentrated focus upon a sound, object, visualization, breathing movement, or attention itself in order to increase awareness of the present moment, reduce stress, promote relaxation, & enhance personal and spiritual growth.
Key points about meditation:
been around for more than thousands of years

many associate with Buddhism but has many other nonreligious practical uses

can be practiced by anyone regardless of religious or cultural background to relieve stress, pain or to clear mind
2 types of meditation: concentration meditation & mindfulness meditation
Concentration meditation – practice of focusing attention on a single object and maintaining focus no matter what.
Examples of objects: the breath; internal/external images; a movement pattern (i.e. yoga); a sound, word, phrase that is repeated silently (i.e. mantra)
Mindfulness meditation – practice of the ability to focus & quiet the mind; awareness of the entire field of attention of all thoughts, feelings, perceptions, sensations as they arise each moment.
FOR MORE INFORMATION :: www.how-to-meditate.org